Energy Solutions engineers and installs lighting efficiency and improvement projects for business, government, schools, and organizations. We are experts at maximizing return-on-investment while improving the lighting for our clients.

The Power of Experience



For over 20 years in business in Connecticut we have designed and installed thousands of projects saving millions of kWh's annually. We have improved the lighting and reduced expenses for Fortune 50 companies as well as manufacturers, retailers, educational institutions, government facilities, service companies, professional offices, property managers and many others.
The Power of Knowledge


We bring the best lighting efficiency practices to each project with the knowledge of the correct utility Conservation Program suited to the customers needs. The bottom line is we know how to create a more productive and better lit workplace with the best technologies, while maximizing the incentive programs from the available Conservation Funds.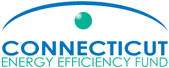 Find out how easy it is to save money - simply CONTACT US.